Virtual Gastric Band/Sleeve/bypass Program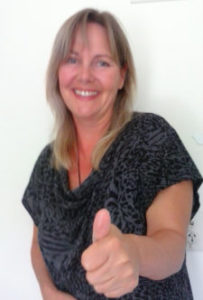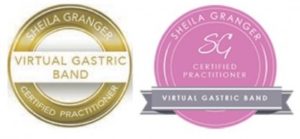 Stefanie is a certified practitioner for the "Virtual Gastric Band/sleeve" weight loss program (trained by Sheila Granger UK).
This is an exciting 4 week long program and includes the initial session (75min.) and another 3 weekly sessions (45min.) plus it includes two recordings to listen to at home.
The virtual gastric band surgery is being performed at the first session whereby the client will be safe, pain free and comfortable.
UK trials (and my experience with clients) show that clients loose typically approx.2-3kgs in the first week followed by an average weight loss of 1kg weekly.
It is not a diet and allows permanent changes for the client in terms of eating habits and exercise motivation.
Part of the program is to follow 8 golden rules ( rule no.1 is to buy a new item of clothing in the desired dress size ;-)) and three small meals a day…..(due to the Virtual Gastric Band reducing the size of the stomach) where you can eat anything you like in smaller portions.
This is a realistic and positive approach to permanent weight changes.
Why is it so effective?
Hypnosis taps into the subconscious mind (90% autopilot of a person) and this is a lot more powerful than just wanting to loose weight with willpower (10% conscious mind).
During hypnosis, permanent changes with the relation ship of food are established in addition to motivation for a  healthy exercise regime.
The total costs for the above 4 week long program is $499 (payable upfront)
Check  my positive feedback from previous clients
For an appointment with Stefanie from Hypnosis Auckland please email
or call 021 022 45727
I am available at the My Remedy Clinic premises in Browns Bay/ opposite NW doors
7/8 Inverness Road
0630 Browns Bay/Auckland
Mondays, Wednesdays and Fridays between 9 am and 7 pm
Therapy Disclaimer – While hypnosis has many beneficial effects, hypnosis is not a substitute for appropriate medical attention

The content of this site is not to diagnose, treat, cure or prevent any illness or condition. If you have or suspect that you have a medical problem, contact your doctor or health care provider promptly. 

Actual results may vary from person to person and Stefanie does not make any guarantees that you will get the same results as the clients who have voluntarily provided reviews/testimonials

Never listen to hypnosis while driving any machinery.