For an appointment with Stefanie at Hypnosis Auckland @My Remedy Clinic please call 09-479 1171 or email stefaniehomeopath@gmail.com
Stefanie works at My Remedy Clinic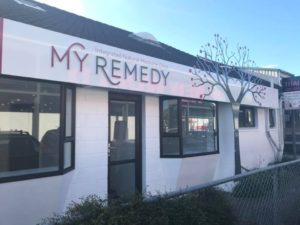 in Browns Bay/ opposite NW doors
7/8 Inverness Road
0630 Browns Bay/Auckland
For an appointment with Stefanie at Hypnosis Auckland @My Remedy Clinic please call 09-479 1171 or email stefaniehomeopath@gmail.com
I am available there on Mondays, Wednesdays and Fridays
I am also available on Thursdays in Stillwater  at the "Connection" Holistic Health centre
2157 East Coast Rd, Stillwater 0993 (please email me for an appointment.
How much does a hypnotherapy session with Stefanie cost?
$100 per session for children (from age 6) and pensioners  and $130 per session (including MP3 recording) for adults with session commonly 75 minutes long. Where they are more sessions needed i.e. weight loss, stop smoking etc. discounts will apply to multiple sessions paid upfront. Follow up sessions are  between $70 and $90 for 45 minutes.
Or 4 week virtual gastric band weight loss program including 4 sessions and two recordings for $399 (payable upfront)
Therapy Disclaimer – While hypnosis has many beneficial effects, hypnosis is not a substitute for appropriate medical attention

The content of this site is not to diagnose, treat, cure or prevent any illness or condition. If you have or suspect that you have a medical problem, contact your doctor or health care provider promptly. 

Actual results may vary from person to person and Stefanie does not make any guarantees that you will get the same results as the clients who have voluntarily provided reviews/testimonials

Never listen to hypnosis while driving any machinery.